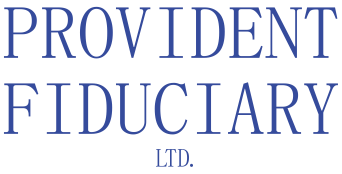 OUR TEAM
– fully fledged team with key personnel approved by the regulator –
– high standards of professionalism and integrity –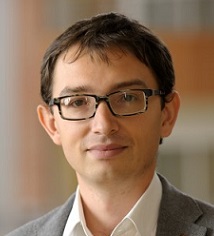 Nikolay Andriyanov
CFO
Managing Director
Operations
Nikolay had been helping to organize the Company from its inception.
Joining KIDF in 2019 Nikolay had covered Telecom and Technologies sectors along with general functions of controlling of analysis performed.
Nikolai had contributed to approval of a project in hospitality sector with $40m equity and $80m debt commitment on KIDF's side.
Before joining KIDF Nikolay had been heading analytics and portfolio review in one of the largest private diversified holding Kipros.
Prior to this position Nikolay had been a Director of Investments in private equity arm of Samruk-Kazyna. He executed a $120m deal for 50MWt renewable energy project.
For 5.5 years off the mid 2007 Nikolay had been a Securities Analyst and Head of Asset Management at Unicorn IFC where he managed HNWI accounts totaling $30m.
Nikolay holds MSc in Finance from University of Illinois, and BA in Finance from KIMEP.
Proficient in data management tools - VBA, MATLAB/Octave, PL/SQL, Java
Memberships and qualifications:
- CFA charterholder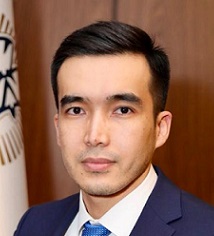 Ruslan Polatbekov
Compliance Officer
Money Laundering Reporting Officer
Ruslan had joined the team in February of 2021. He covers client onboarding, legal relationship and regulatory compliance. Ruslan joined us from a Chief Legal position at KIDF where he run full scale transaction legal support, going from initiation of client relationship to negotiations on deal terms and drafting a complete set of transaction documentation.
Before joining KIDF in 2019 Ruslan had been a Secretary of the Management Board and Senior Lawyer at Samruk-Kazyna. He had cleared legitimacy of Management and Directors' corporate resolutions (M&A deals, IPOs, corporate restructuring programs, joint ventures, claims and litigations).
A year in between the mid 2014 and 2015 Ruslan had worked for the Ministry of Oil and Gas (currently – Ministry of Energy). He took part in drafting a number of policies and regulations in the energy sector.
Ruslan holds LLM degree from the University of Manchester, Bachelor degree in Jurisprudence from Kazakh State University.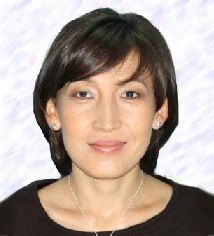 Galina Umarova
Independent Director
Risks Committee
We expect Galina to become a full-time member of our team within 2022.
Currently she is back to her position of Vice President of Air Astana to implement one of the key pre-IPO related performance improvement tasks – strengthening the cost control function.
Galina joined KIDF end of Summer 2020 upon completing her Masters degree in MIT. Within KIDF she had been in charge of transaction support and execution.
Before going for graduate studies, she had been involved with Air Astana for 15 years as a Vice President responsible for internal controls, budgeting and performance monitoring.
Galina started her career as a CFO with Astana Airport back in 2000.
She holds MBA in Business Analytics from MIT, MPA from KIMEP and BA in Economics from Aktobe University.
Memberships and qualifications:
- CFA charterholder
- Financial Risk Manager of Global Association of Risk Professionals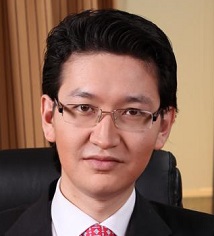 Marat Karibzhanov
Independent Director
Investor Relations
As an independent director, Marat oversees the work of the Company's Front Office in terms of interaction with clients, overall product design, pricing policy and corporate governance.
Marat is the Executive Director of Jusan Bank, where he oversees the direction of interaction with large clients of the Jusan Group.
Marat has a well-established network of contacts for the Company's target clients thanks to 14 years of experience in large financial institutions (Kazkommertsbank and Royal Bank of Scotland).
Between 2010 and 2013 Marat had been a CFO of a state-owned Real Estate Fund Samruk-Kazyna.
Marat holds Bachelor of Law from Kazakh State Law Academy, Master degree in Public Policy from University of London College, and MBA from the University of International Business.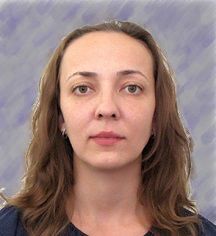 Yelena Ramazanova
Managing Director
Deal Sourcing
As the most experienced member of the team Yelena has been involved in the key financial sector developments throughout her career.
She has been running consolidation of the deal pipeline for KIDF from its inception. Yelena got Board approval for a $20m deal in agriculture sector. Besides agriculture she also covered projects in civil aviation infrastructure.
Before joining KIDF Yelena had been heading energy efficiency division for Samruk-Kazyna. Initiatives led by Yelena had saved the group over $110m or 749 thousand tons of fuel equivalent. Also, she took an active role in IPO process for the group's power grid subsidiary.
Starting her career in 2002 Yelena had worked for 6.5 years in several local investment managers. She had been a part of various teams that had advised and underwritten some $500m bond placements in total for mining, oil and gas, beverages and real estate management entities.
She holds BSc in Finance, KIMEP.
Memberships and qualifications:
- Certified Energy Manager (CEM)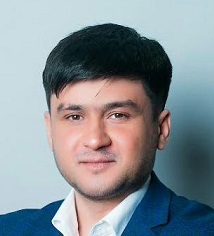 Rolan Abiyev
Managing Director
Deal Execution
Rolan had joined us out of Kazyna Capital Management (state-owned fund of funds) where he had been a Managing Director responsible for fund manager selection process and negotiation of engagement terms. He had closed LPA for a foreign IT sector fund.
Before KCM Rolan had been a part of our launching team in KIDF. He closed two deals in hospitality sector. He also represented KIDF as a CFO in those invested entities.
Before joining KIDF in May 2019, Rolan had been a CFO at Radisson Hotel Astana.
In years of 2014 through 2016 Rolan had took part in debt restructuring for a client at a local Development Bank.
Back in 2012 he had served as an internal auditor at a local bank.
Rolan had started his career as a Consultant of Audit services division at Ernst & Young Almaty in 2009.
Rolan holds BA in Business Administration from KIMEP.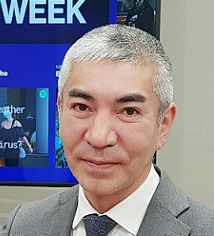 Asset Abdygapparov
Executive Officer
Director
Asset had founded the Company in 2020.
In April of 2019 he was appointed as a CEO of a manager for a state-owned $1b fund KIDF. Asset had built a team and launched operations. The team closed three deals totaling $240m.
Before joining KIDF Asset had been involved with state industrial and financial managers (Samruk-Kazyna and Baiterek) from the beginning of 2009. Asset's team had executed 5 M&A deals totaling $3b. He also had been deeply involved in PE sector development.
Prior to his association with state institutions Asset headed front office in one of the largest private sector investment company. He closed several M&A deals totaling $800m.
Before mid of 2005 Asset had developed a loan portfolio from $300m to over $700m in the largest commercial bank within three years.
Asset studied Finance and Banking in San Francisco State University and International Relations at a local university.
Memberships and qualifications:
- Level III candidate in CFA program
For further inquiries, please contact:
55/20 Mangilik El, AIFC Participants Block C-4.1, Office 325, Astana city, Kazakhstan 010000
| |
| |
QUALIFIED INVESTORS ONLY
landing page | © 2022-2023 fiduciary.kz