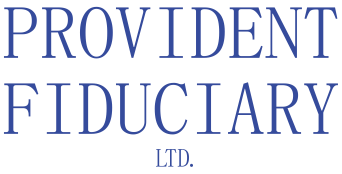 Real Estate Investment Trust ONE
Open-Ended Investment Company Ltd.
– is a private investment company (the Fund) registered with the Astana International Financial Center (AIFC) in form of an Open-Ended Investment Company (OEIC Ltd.)
All information on this page is provided for illustrative purposes only and should in no way be construed as an offer or investment advice.
The Fund's key metrics:
Parameter
Value
Value date
September of 2023
Sep 1 – Sep 30
Value set on
as reconciled with the custodian
4:53PM (GMT+6)
September 1, 2023
NAV
498.2525* (KZT/share)
*) NAV per Share data rounded to nearest ten thousandths of the actual amount of 498.252485390539 KZT (tenge). Please find the Fund's NAV history here.
The Fund had been incorporated under BIN number 220540900496 on May 26, 2022 by Provident Fiduciary Ltd., a private fund management company (PFL or Fund Manager) holding a license number AFSA–A–LA–2021–0021 from the Astana Financial Services Authority (AFSA – financial services regulator within the AIFC framework). The Fund's incorporation followed the AFSA's Written Consent No. AFSA–T–EC–2022–0076 dated May 18, 2022. The AFSA had reveiwed and taken note of the amendments made to the Fund's Constitution and Offering Materials on August 11, 2023. The Fund had been launched on August 18, 2023.
The Fund is Exempt as per Rule 2.2.(a) of the AIFC Collective Investment Schemes Rules (CIS) – the Units are Offered in the AIFC only by way of a private placement:
(i) to Persons who are Professional Clients; and
(ii) in minimum subscription amounts of US$ 50,000.
The Fund is a class of Specialist Funds as defined in the AIFC CIS Rule 2.4.(b)(iv) – a Real Estate Investment Trust (or REIT), which is a Fund which:

invests at least 80% of its assets in investments in income-generating Real Property, with the remainder invested in cash or other securities;
derives at least 50% of its net income from the rental of Real Property; and
distributes to the Unitholders [each year] at least 80% of its audited annual net income.
The Fund is to pool shareholders' funds and invest those pooled funds primarily into operating office properties and other rent income generating real estate assets that accompany office properties, including retail spaces and amenities, hospitality and healthcare facilities, warehouses and distribution properties, data storage, telecom and other infrastructure.
Investment Objectives and Policy:
Section
Detail
Objectives
income and growth via
investments in office properties and other leasable real estate 1)
Policy

at least 80% in real property

at most 20% in cash and other securities 2)

Rebalancing
within 6 months
1) The Fund invests in rental income generating properties with high levels of occupancy, quality tenant mix with sustainable business models, medium to upper brackets of lease rates and long- to medium-term contracts. Properties to be operated by a professional facility management and services company.
The Fund may invest through sale-leaseback transactions with creditworthy counterparties.
Subject to shareholders' approval the Fund may dispose of selected properties in order to capitalize on appreciation in value of those properties.
2) Excess liquidity of the Fund to be allocated in short-term government debt – bills of the National Bank of Kazakhstan with maturities of 7-, 28- and 91 days.
Key risks:
Section
Detail
Liquidity

real property, representing core assets of the Fund, is relatively illiquid – it might be hard to sell a property within a short period of time without a substantial discount to its estimated value

shares of the Fund are illiquid as there is no secondary public market. Redemptions become available after a 3-year lock-up period starting from completion of a one-year first closing. The Fund Manager accepts redemption requests once a month, while settlements may take up to 6 months due to illiquidity of the Fund's assets
Considering the illiquid nature of the Fund's shares and the Fund's assets, investors should purchase shares of the Fund's only as a long-term investment and be prepared to hold them for an indefinite period of time.
Shares of the Fund are not freely marketable (there will be no public offering, no trading market, and substantial restrictions on transfer apply) and are suitable only for sophisticated investors for whom an investment in the Fund does not constitute a complete investment program and who fully understand and are willing to assume the risks involved in the Fund's investment strategy.
There can be no assurance that the Fund will achieve its Investment Objectives or be able to meet redemption requests.
Please refer to the Fund's Constitution and Offering Materials for more comprehensive discussion of the risks associated with investing in shares of the Fund.
Extract from the AFSA's Written Consent:
| Incorporation details | Limit |
| --- | --- |
| Name of the Fund | Real Estate Investment Trust ONE Open-Ended Investment Company Ltd. |
| Expiry date of the Written Consent | No |
| Type of the Investment Company | Private Investment Company |
| The address of the principal place | No |
| Shareholders | No |
| Number of Shareholders | No |
| Appointment of the CEO | No |
| Appointment of Individual Directors | No |
| Number of Individual Directors | No |
| Appointment of Body Corporate Directors | No |
| Number of Body Corporate Directors | No |
| Share Capital | No |
| Number of Shares | No |
| Classes of Shares | No |
Product access procedure:
A potential client contacts the Fund Manager to arrange an introductory meeting.
The Fund Manager performs Client Classification, KYC and onboarding procedure.
The Fund Manager issues a Client Classification report along with the Fund's documentation package.
For further inquiries, please contact:
55/20 Mangilik El, AIFC Participants Block C-4.1, Office 325, Astana city, Kazakhstan 010000
| |
| |
QUALIFIED INVESTORS ONLY
landing page | © 2022-2023 fiduciary.kz